Land for Sale in Solihull, Birmingham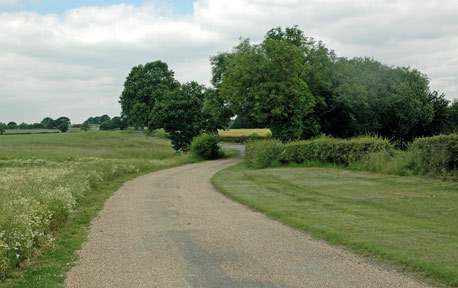 Investment Land for Sale in Birmingham
Call Vantage Land on 01727 890033 or register today to receive further information.
About the land for sale in Solihull
A rare and desirable opportunity to purchase a good sized block of strategic and productive farmland for sale near Birmingham. Totalling just over 34 acres the land is for sale freehold as a whole or in lots, with strong long-term investment potential and development hope value.
The land is flat, well drained and benefits from full vehicular access via an excellent farm track off Catherine-de-Barnes Lane.
The site's development potential is boosted by the nearby expanding Birmingham International Airport, just over a mile from the site. The airport is one of the region's main drivers of employment, creating thousands of jobs and boosting the local economy. It is the only major airport with permitted development that will see the airport expand greatly up to the year 2030.
Birmingham International Airport published a master plan for this expansion that states that it will be necessary to develop it beyond the existing area to accommodate the forecasted growth and development. Proposals include the use of land to the south of the A45 where this land for sale is strategically located.
The land for sale in Solihull, Birmingham is available freehold as a whole or in lots. This land is being marketed on behalf of Barkway Land Ltd (in Liquidation).
Access
The land benefits from excellent private farm track leading from Catherine-de-Barnes Lane. Full vehicular access is granted to all lots.
Planning
The land is designated within the Greenbelt between Solihull and Meriden and just south of the expanding Birmingham Airport and would appear to have long term development hope value subject to the appropriate planning permission.
Transport Links
1.1 miles to the A45
1.3 miles to Hampton-in-Arden Train Station
1.5 miles to Birmingham International Train Station *
1.5 miles to Junction 6 of the M42
1.5 miles to the A41
1.7 miles to Birmingham International Airport
3.5 miles to Junction 4 of the M6
6.4 miles to the M40
Location
0.6 miles to Catherine-de-Barnes
1.8 miles to Birmingham NEC
2.0 miles to Solihull Town Centre
7.8 miles to Birmingham City Centre
9.4 miles to Coventry
11.9 miles to Warwick
12.3 miles to Redditch
12.6 miles to Leamington Spa
Call Vantage Land on 01727 890033 for more information on land for sale or register to receive updates on off-market land and forthcoming sites.