Land for Sale in Burton-on-Trent, Staffordshire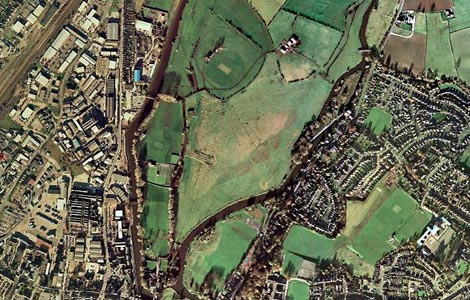 Pasture & Investment Land for Sale in Staffordshire
Call Vantage Land on 01727 890033 or register today to receive further information.
Location
A rare opportunity to purchase over 62 acres of pasture land with the unique benefit of river frontage. This attractive parcel of woodland and amenity land is superbly located on the eastern outskirts of Burton-upon-Trent on the River Trent.
The site is within easy walking distance of the town centre, which boasts three excellent shopping centres, restaurants and leisure facilities. This unique location results in a superb network of transport links, making it a popular site for commuters working in the nearby major towns and cities.
The site's edge of town location and excellent transport links, combined with several proposals for development on greenbelt land in the rapidly developing town of Burton, enhances its investment potential greatly.
Burton-upon-Trent is a large and flourishing town pleasantly situated on the bank of the River Trent and home to a wide range of local amenities, schools and shopping and leisure facilities.
Area Developments
Across the river lies the Burton Canoe Club which has recently expanded and built its own clubhouse with massive financial support from Sport England as a part of the Community Club Development Programme. The total cost of the project was £420,000 with a contribution of £375,000. It is now one of the best in the UK.
Burton-upon-Trent will be the location of the National Football Centre (NFC), due to be opened in 2010. This planned centre for football is to be run by the FA and is intended to be the training base for all England teams and act as the focal point for the FA's coaching and player development work.
There are also plans to build a 5,700 home eco town between Burton and Swadlincote on over 360 acres that will encroach on greenbelt land.
Access
The land can be accessed via two points on Meadow Road.
Planning
The land is designated within the Greenbelt and any development would be subject to planning permission.
Transport Links
0.2 miles to the A511
0.3 miles to the A444
0.9 miles to Burton-on-Trent Train Station *
1.1 miles to the A38
4.4 miles to the A50
8.8 miles to Junction 11 of the M42
12.3 miles to East Midlands Airport
13.1 miles to Junction 23A of the M1
Call Vantage Land on 01727 890033 for more information on land for sale or register to receive updates on off-market land and forthcoming sites.